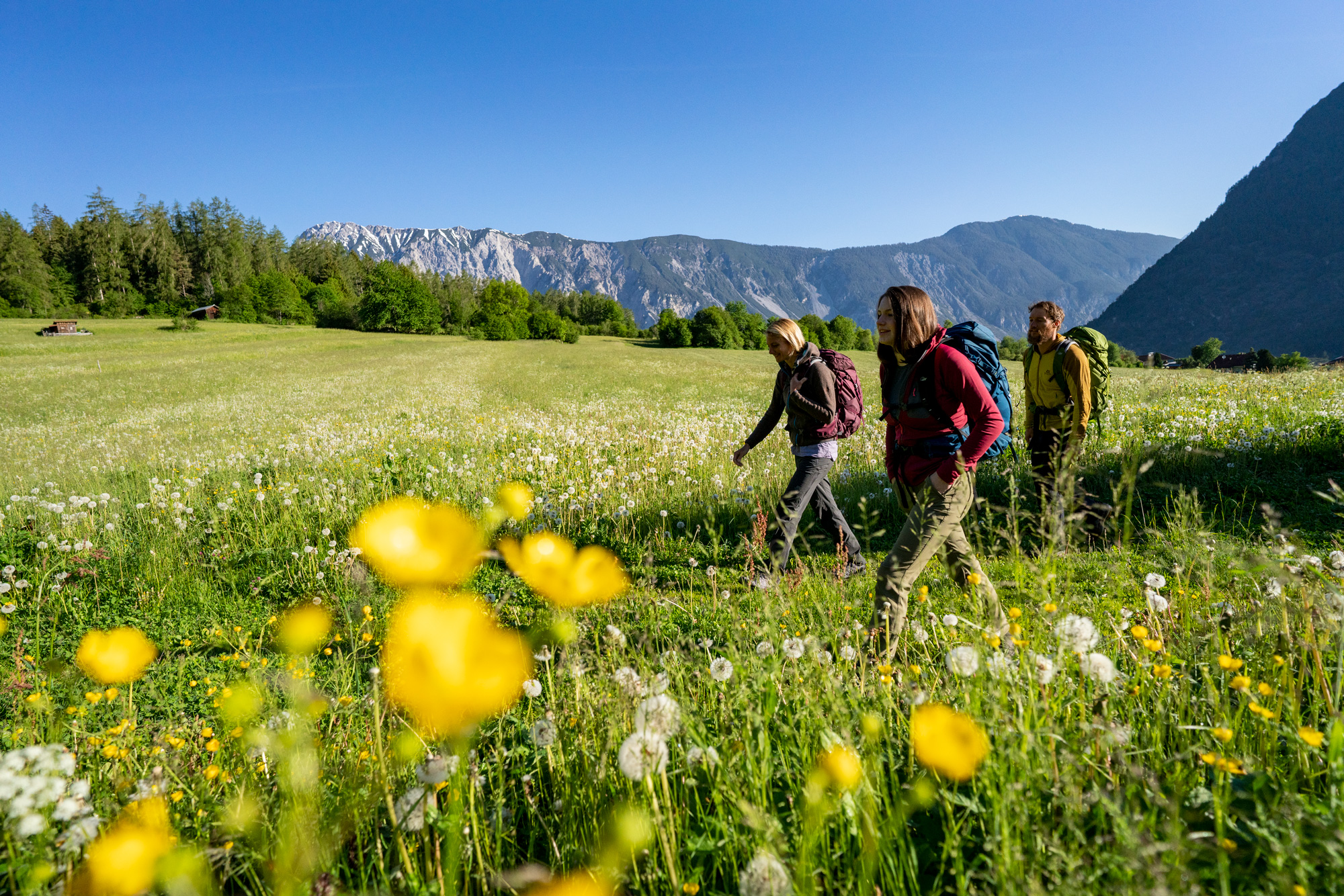 Spring in the Ötztal valley
- for a wonderful time in Tyrol -
When nature awakens from hibernation and turns into a colorful sea of blossoming flowers, the Ötztal valley is the perfect place to experience spring in all its glory. Whether you want to explore the blooming alpine meadows, go on exciting hikes, or enjoy the sun on one of several terraces, the Ötztal valley promises you a relaxing and inspiring springtime, where you can truly enjoy nature and the sun.
- Discover the playgrounds in and around Oetz -
In and around Oetz you will find many playgrounds that will make your children's hearts beat faster. One of the most popular playgrounds in the area is the Widis Kids Park in Oetz. This lovingly designed adventure playground promises hours of fun and entertainment for our little guests. Widis Park has a lot of playground equipment to stimulate the imagination of children. From climbing frames and swings to slides and balancing routes, the playground features everything to develop the motor skills and boost the confidence of the little adventurers. The splash area is particularly popular, where children can have fun in the water.
Glacier skiing in the Ötztal valley
When other ski resorts are already closing their doors, you can still go down the slopes in the Sölden Glacier Arena until spring.
On the Rettenbach Glacier you will find perfectly groomed slopes, stretching over a breathtaking mountain landscape. Thanks to the high altitude we can guarantee you perfect snow and slope conditions even in spring.
The special highlight of glacier skiing in spring is the pleasant temperatures. Enjoy the warm rays of sun as you hurtle down the endless slopes.
Climbing in Ötztal in the spring
Vertical adventures and more
The area offers spectacular possibilities for your vacation – not only high up on the mountain, but also down in the valley. With its impressive rocky landscape and a multitude of climbing routes, the Ötztal valley is a real paradise for climbing enthusiasts. No matter if you are a beginner or experienced climber, everyone will find the right challenge here. The region offers a large selection from gentle climbing parks to demanding via ferratas and alpine multi-pitch routes.
We highly recommend the via ferrata Geierwand in Haiming. It gives you the perfect opportunity to challenge your climbing skills. Experience the adrenaline kick as you move along the rock face.