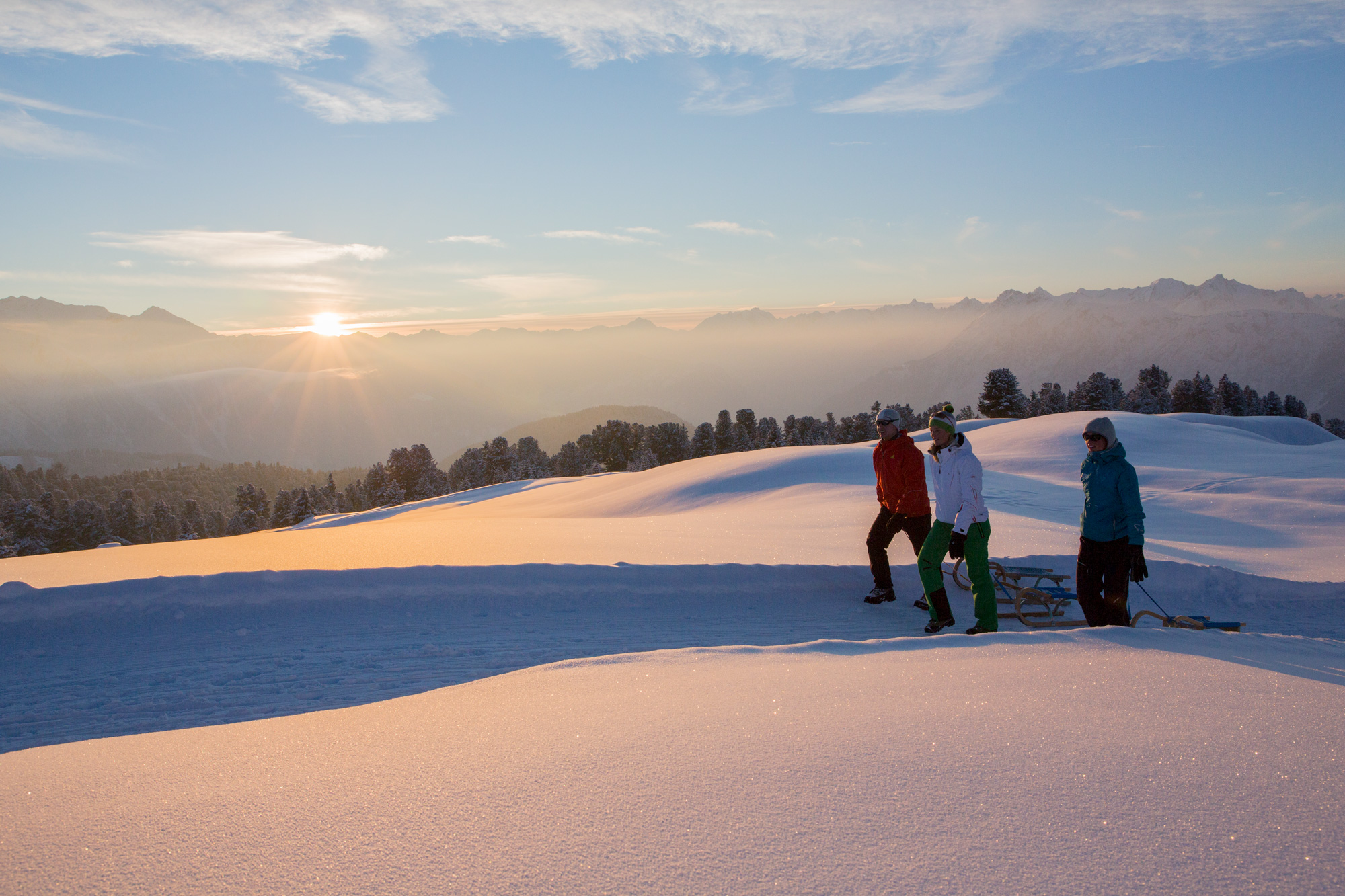 Winter in the Ötztal valley
- for a wonderful time in Tyrol -
When the winter season arrives, the Ötztal valley transforms into an amazing snowy landscape that delights skiers, snowboarders, and winter enthusiasts alike. With a variety of first-class ski resorts, endless slopes, romantic winter hiking trails, and an abundance of winter activities, the Ötztal valley offers everything your heart could desire in winter.
Fun on the slopes in Ötztal
- Skiing in the middle of the breathtaking Alps -
Experience unparalleled skiing fun in one of the most popular winter sports regions in Tyrol. With its diverse ski resorts and amazing alpine backdrop, the Ötztal valley offers the best conditions for skiers and snowboarders of all levels.
The Hochoetz and Niederthai ski resorts are particularly family-friendly and offer child-friendly slopes, ski schools, and childcare facilities. Children can learn to ski in a playful way and let off steam in the snow parks and practice areas, while parents enjoy the perfectly groomed slopes and the magnificent views.
For thrill seekers and advanced skiers, we recommend the ski resorts of Sölden and Kühtai, where every fan of the slopes will get their money's worth.
Fast-paced tobogganing adventures
Lake Piburg is not only a vacation highlight in summer. In winter it offers unforgettable ice skating moments. When the lake freezes into a glistening icy surface, you can lace up your skates and glide elegantly over the ice.
The Ötztal-Piburg toboggan run is the perfect choice for people looking for a little adrenaline kick. The run stretches over 3.5 km (2.2 miles) and offers an exciting descent through the snowy landscape.
Winter hiking in the picturesque Ötztal valley
Discover tranquil winter worlds
The Ötztal valley offers a variety of specially prepared routes for hiking in winter conditions. The clear, cold air and the snow-covered forests create a fabulous atmosphere. Whether you are in the mood for a leisurely stroll or a longer route, the wide selection of routes offers something for all preferences and fitness levels. For snowshoe hikers, we highly recommend the Ochsengarten moonlight tour. During this night tour you have the opportunity to experience the peace and tranquility of the fascinating winter wonderland under the moonlight. The tour is also offered every Monday as a guided snowshoe hike.